Do you have a technical issue we can help with?

A bitter short story: Tasfiq aged 14 is a student of a renowned English school of Dhaka City. He was bright in nature. But the acrid reality is that he is being used to escaping the school. Very, unfortunately, he is already in an abandoned juvenile gang who are often involved delinquency like eve-teasing, hijacking and extortion. But Tasfiq is not turned into so just in a blink of an eye.
The problem lies in: There is far difference between the school life of your kids and than that of you. It's your responsibility to know whether your children are on the right track in terms of regularly attending class, types of friends they are mixing with, when they enter and exit school premises and ones. Before being far beyond your control, you should hold the knot.
The simple question is "how". Yes, we know you are a bit busy. Yes, we do appreciate the value of your time. Getting informed about your child's today's status including when he/she enters into the school premise, when leaves, whether he/she attends a particular class(es) or not, the exact location of your kid's school bus and many more is just one step away. You can get all the information from your mobile devices.
The conventional system brings a conventional result: Within the conventional system, you will not get the above-mentioned amenities. The school attendance system of just the hour is not convenient that only generates data regarding your child's entry and exit. On top of that, you even don't know about that barely produced information.
360-degree solution: Within the blessed school attendance system, students don't need to get access through fingerprint, the RFID reader can read automatically from the identity card. That means the system will receive and settle cards' information automatically, let the attendance system become more simple and convenient to process. The whole amenities not only provide sheer information for students tracking and attendance but also ensure the safety and discipline management of the student, allow school management to become more informative and modernized. In summary, here the benefits are very obvious. Unlike the present system, there is no need to swap card. No need to be in a line.
Happy schooling: Let us make a congenial atmosphere that does not allow to create any abandoned Tasfiq. Tasfiq could have been in a sound atmosphere if the school authority and guardians had invested a little more time. And we are here to help both entities by the boon of technology named by School attendance system. The system will let you know all the information about your child's schooling status. Again, it will smooth the management process of the school authority. It will let win both. It will let win Tasfiq.
Explore Recent Work
With our industry specific knowledge, we aim to provide end-to-end solutions to our customers. Take a look at what we have been working on till date.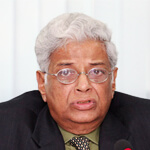 When the machines are used in all elections, we will be able to stop using tonnes of paper that waste a huge amount of public money.
(About EVM)

ATM SHAMSUL HUDA, Former CEC, ELECTION COMMISSION OF BANGLADESH.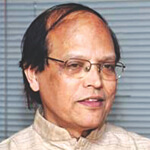 Electronic Voting Machine is very useful. I wish it will be used in National Election.
(About EVM)

ATIUR RAHMAN, Former Governor, BANGLADESH BANK.

BigganBaksho will eradicate the fear and abhorrence children have towards science and at once point, they'll start loving science.
(About OnnoRokom BigganBaksho)

ANISUL HOQUE, Associate Editor, PROTHOM ALO.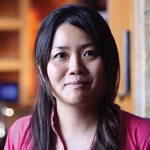 I've been seen many science kits so far, but never seen such an appropriate yet economical one!
(About OnnoRokom BigganBaksho)
SAORI IMAIZUMI, ICT Innovation and Education Specialist, THE WORLD BANK.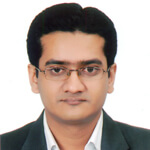 Truly speaking, this is beyond my expectation and a perfect product. I've found its accuracy about 99.74% which is great.
(About Syringe Infusion Pump)
MUHAMMAD SHAHRIAR BASHAR, Senior Scientific Officer, BCSIR, MINISTRY OF SCIENCE & TECHNOLOGY, BANGLADESH.
Trusted Client
As a company that believes in the power of technology to bring about revolutionary changes, we strive to simplify the whole process of demanding and supplying a product or a service for our clientele. We love to initiate, formulate and innovate with our partners and for that, we try to go beyond what's expected of us.
Feel free to get a quote from us. It only takes a few seconds!