Do you have a technical issue we can help with?
Meeting room scheduler
Make your workplace as smart as the people in it
Mr Sazzad is in Finance department in his organization. He is to arrange a meeting often within his organization. Yesterday he had experienced an embarrassing situation with one of his clients to whom a meeting was supposed to happen. Upon entering into the meeting room, he got irritated as the meeting room had already been booked by the Marketing department. Mr Sazzad, his valued client and the marketing department all were in an embarrassing situation in the middle of the meeting.

Threatening data for the employer
Let's have funny yet acrid information regarding the corporate environment. The average employee wastes 30 minutes every day looking for co-workers and a place to work. Definitely, it's a huge loss for any organization when it's an issue of productivity, time management and ones.
What could be the solution
Scheduling the shared spaces in a busy office can be a challenge. Why it's like so? There are many departments within an organization and the demand for meeting room derived from each is very obvious. There is no surprise to raise problems like overlapping time schedule, by whom it is being scheduled etc.
What could be the solution? The answer is very simple. Our provided Meeting Room Booking Software helps you to maximise your meeting room space, reduce administration time and introduce smarter booking processes into your workplace. The central, web-based system allowing you to book a meeting room directly from your electronic devices. Our room scheduling software generates a clear and understandable overview of the usage of meeting and conference rooms; when, where, and by who. Again, there will be a video display in front of the meeting room demonstrating all the required information shown on the website. Whenever you will get a free time slot for conducting a meeting with your team or whoever you do prefer, that particular persons would get confirmation of the meeting details over the email.
Explore Recent Work
With our industry specific knowledge, we aim to provide end-to-end solutions to our customers. Take a look at what we have been working on till date.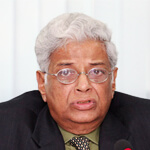 When the machines are used in all elections, we will be able to stop using tonnes of paper that waste a huge amount of public money.
(About EVM)

ATM SHAMSUL HUDA, Former CEC, ELECTION COMMISSION OF BANGLADESH.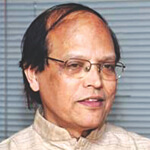 Electronic Voting Machine is very useful. I wish it will be used in National Election.
(About EVM)

ATIUR RAHMAN, Former Governor, BANGLADESH BANK.

BigganBaksho will eradicate the fear and abhorrence children have towards science and at once point, they'll start loving science.
(About OnnoRokom BigganBaksho)

ANISUL HOQUE, Associate Editor, PROTHOM ALO.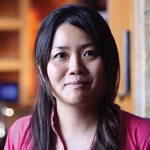 I've been seen many science kits so far, but never seen such an appropriate yet economical one!
(About OnnoRokom BigganBaksho)
SAORI IMAIZUMI, ICT Innovation and Education Specialist, THE WORLD BANK.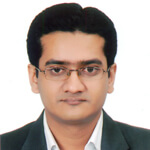 Truly speaking, this is beyond my expectation and a perfect product. I've found its accuracy about 99.74% which is great.
(About Syringe Infusion Pump)
MUHAMMAD SHAHRIAR BASHAR, Senior Scientific Officer, BCSIR, MINISTRY OF SCIENCE & TECHNOLOGY, BANGLADESH.
Trusted Client
As a company that believes in the power of technology to bring about revolutionary changes, we strive to simplify the whole process of demanding and supplying a product or a service for our clientele. We love to initiate, formulate and innovate with our partners and for that, we try to go beyond what's expected of us.
Feel free to get a quote from us. It only takes a few seconds!